Gartner Peer Insight report 2019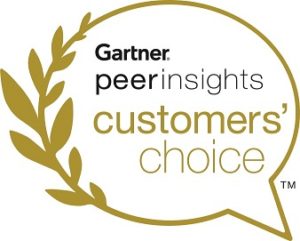 Gartner peer insight reports publish research from customer surveys. In April 2019 Gartner published their IT Infrastructure survey results. Zabbix is top of the list and is one of few solutions to be acclaimed by customer users, a strong gauge of the trust they have in its reliability and clear demonstration of its scope for IT monitoring. Click on the image to access the report.

An organisation that publishes analysis of software vendors based on customer reviews.
Nobius is delighted to share with you three reports covering Server, Network and Cloud Monitoring domains.
Each report provides comparisons of Zabbix vs other vendor products specific to the domain based on those customer reviews.
You'll see that Zabbix is the #1 solution in each domain, learn how.
Here's our introduction video.
Please subscribe to our YouTube channel to stay up to date with Nobius